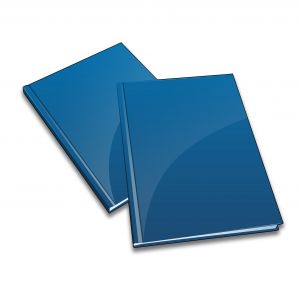 Having better information increases the probability of making correct policy choices.
Completed Projects. Examples of state program reviews and quantitative and policy projects included below were done while Hendrickson Development was either a subcontractor with a larger company or where the firm had a separate contract:
In 2013 worked on the cost analysis of Medicaid expansion options for the State of Utah.
In 2012 helped evaluate the Texas Non-Emergency Transportation Program as part of its 1915(c) renewal.
In 2010-2011, helped prepare Nevada's Money Follows the Person Demonstration Grant application.
In 2009 a study of California long-term care programs focusing on recommendation for improving long-term care services.
In 2009 a review of rates paid by the Texas Department of Rehabiltative Services.
In 2009, an anaysis of pay for perfomance applications submitted by Colorado nursing homes for enhanced Medicaid reimbursement.
In 2009, a cost analysis of services provided by community based rehabilitation programs, a report prepared for the Florida Division of Blind Services.
In 2009, a business process redesign of the Texas Medicaid Transportation program.
In 2008, a study of OHIO Medicaid rates paid to providers for services of the PASSPORT waiver.
A 2008 assessment of services and costs in Oregon's mental health programs for the state's Addictions and Mental Health Division
In 2008 a 24-state study of Medicaid Brain Injury Waivers and a national survey of methods used by states to determine Medicaid eligibility for nursing home services.
In 2006-2008 projections of growth in older populations and projections of the number of persons needing dementia services, visited nursing homes and assistant living facilities, created MapPoint files and prepared zoning board testimony for New Jersey and Connecticut law firms in three zoning issues regarding nursing homes and assistant living programs.
In 2007 prepared a social impact analysis for the New Jersey Department of Environmental Quality regarding a wetlands variance due to the expansion of a nursing home's sub acute beds.
In 2007 An Integrated Funding Analysis of Behavioral Health Programs for the Department of Health and Human Services of West Virginia
In 2007 a study of Pennsylvania's Nursing Home Transition Program.
In 2006, talked with approximately 35 staff in seven states regarding the use of MDS data and with approximately 40 staff in the 33 states that had nursing home transition projects. This work appeared in http://www.hcbs.org/files/95/4742/MDSIIWEB.pdf
In 2006, interviewed multiple staff in ten states collecting data on the cost effectiveness of nursing home transition programs.
This work appeared in http://www.hcbs.org/files/97/4838/MFPCostEffectivenessFinal090506.pdf
In 2006, interviewed and e-mailed staff in all 50 states to identify states that have done a study of the cost impact of alcohol or substance use to the state.
In 2006 the Public Consulting Group's study of Alaska long term care costs: projections of long term care expenditures until 2025, comparisons of census tract populations and health care services provided in each census tracts, fiscal impact of program recommendations.
In 2005, interviewed staff in six states that received CMS grants for Community Based Treatment Alternatives (CTAC) programs.
In 2005, reviewed web sites and federal documents, and interviewed approximately ten persons for the report on the Minimum Data Set  http://www.hcbs.org/files/66/3279/MDSReportFeb05.pdf 
Grants
States and public agencies have numerous opportunities to apply for useful Federal grants in long-term care and mental health:
 Hendrickson Development can supplement scarce staff time by helping you prepare a grant application.
In 2011 Nevada Money Follows the Person Rebalancing Demonstration Grant
In 2008 Washington D.C. Office of Aging Nursing Home Diversion Modernization Grant
In 2008 Washington D. C. Office of Aging Person Centered Hospital Discharge Planning Grant
In 2006 Pennsylvania Money Follows the Person Rebalancing Demonstration Grant