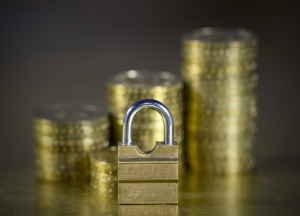 Cost analysis establishes what the cost of an activity is or will be. This could include studies of cost effectiveness, reviewing how expenditures are recorded in state accounts, how claims are processed in claims payments systems, looking at provider cost reports, or collecting data from other public agencies.
Payment principles and the analysis of costs are well defined for many medical and health-related provider types, for example, hospital and nursing facility reimbursement where national standards have emerged. However, studying costs, cost effectiveness, and setting payment levels for waiver fee codes, home and community programs, and Older Americans Act services is not standardized nationally.
Dr. Hendrickson began his Medicaid financial experience as the Senior Budget Analyst in the Oregon Medicaid program and prepared hundreds of fiscal impacts.
Examples of work include:
In 2016, prepared multi-year cost reporting of Washington state mental health hospital operations;
In 2016, prepared cost analysis of implementing a new Medicaid assessment tool for nursing facility level of care eligibility;
In 2015, reviewed fiscal impacts of Community First Choice expansion for Colorado Medicaid;
In 2013-14, worked on setting behavioral health rates for Arkansas Medicaid;
In 2013, prepared five-year cost and revenue analysis for substance abuse treatment program in Maryland as part of litigation settlement with a county zoning board;
In 2013, worked on the analysis of Medicaid expansion options for Utah under the Affordable Care Act (ACA);
In 2012, prepared 5-year cost and utilization analyses of all Texas behavioral health services including Northstar managed care program;
In 2012, worked on review of 175 cost reports of substance abuse providers for Florida Department of Children and Families to establish uniform administrative cost definitions;
In 2010, 2011 and 2012, conducted audits of nursing homes as part of Colorado's pay for performance reimbursement program;
In 2010 prepared cost-effectiveness analysis of Nevada's nursing home transition program;
In 2010 prepared quantitative models of the fiscal impact of different proposed early intervention contracts in Texas;
In 2010, worked on estimation of savings due to privatization of forensics units at the Utah State Hospital and the Utah State Developmental Center;
In 2009, worked on cost models of community providers for the Florida Division of Blind Services;
In 2009, for the Florida Division of the  Blind, created cost-based reimbursement rate for the Conklin Center for the Blind in Daytona Beach. The Center was one of only two programs in country that provide services to blind persons with developmental disabilities;
In 2008, compared 3,100 reimbursement codes used by the Texas Department of Assistive and Rehabilitative Services to Medicare physician, durable medical equipment and laboratory and x-ray fee codes;
In 2008, worked on reimbursement methodologies for 36 procedure codes in Ohio's PASSPORT program;
In 2008, analyzed the nursing home reimbursement methods of California, Indiana, and Pennsylvania modeling the impact of declining occupancy on the rates paid nursing homes;
In 2007, analyzed incentive payments to Area Agencies on Aging and Centers for Independent Living to participate in Pennsylvania's nursing home transition program.
In 2006, prepared report on methods used by states to calculate the cost effectiveness of nursing home Money Follows the Person programs;
In 2006, worked with the Department of Health and Human Resources in West Virginia and its accounts on a study of community mental health, substance abuse and MR/DD expenditures;
In 2006, calculated the reduction in expenditures due to the 2004 Home and Community-Based Services (HCBS) administrative regulation changes for Alaska;
In 2005, assisted New Jersey to set 2005 school-based Medicaid rehabilitation rates using Department of Education accounts and regulations;
In 2004, helped the Department of Human Services in Maine with both its 2003 and 2004 Indirect Cost Allocation Plans (CAP) and its 2004 Direct Cost Allocation plan.
In 2003, assisted the state of Indiana to set 2004 mental health rehabilitation rates for persons in juvenile mental health institutions.
Revenue Maximization Studies
Since the early 1980's, states have made efforts to obtain more Medicaidand Medicare dollars. For example, in 2000 Dr. Hendrickson, while an Assistant Commissioner, participated in a New Jersey state task force headed by the State's Treasurer which obtained approximately $1 billion in additional federal revenue using an Intergovernmental Transfer (IGT). While the use of IGTs has declined, over 30 states have provider taxes and state efforts are ongoing to review cost reporting, reimbursement procedures, and how state funded activities mesh with federally supported programs. During 2003 and 2004 Dr. Hendrickson worked with the revenue maximization unit of a national consulting company and:
In 2004, obtained $300,000 for Nevada in a review of its state mental health hospital cost reports.
In 2004, prepared TEFRA cost appeals for Missouri mental health hospitals.
In 2004, obtained for Indiana $12 million a year by changing ICF/MR reimbursement.
In 2003, helped Florida capture unreported depreciation from state MR/DD developmental centers.
In 2003 worked with Wisconsin state mental health hospitals and reviewed both Medicaid reimbursement and Medicare hospital cost reporting.
In 2003, assisted Maryland to rewrite its ICF/MR and nursing facility reimbursement rules to eliminate occupancy penalties and other practices limiting reimbursement to state facilities.