Hendrickson Development, a company committed to
providing our clients with efficient and personalized service.
About this website
Approximately 1,600 persons visited this website in the first six months of 2017.
The "Mapping-Services" tab takes you to a gallery of maps containing seven kinds of maps used in the analysis of where to locate new businesses or social programs. They are an informative display of what contemporary Geographical Information Systems (GIS) can do. Studies of network adequacy, areas of influence, and buffer analyses are significantly different from the usual county demographic maps. For example an "area of influence" analysis provides indispensable information to measure the need for a new program in an area with multiple existing programs.
The list of publications and studies worked on found at the "Publications" tab above contains useful reports that are simply unavailable elsewhere.  While we have done over 90 business development studies/needs assessments at specific addresses or geographical areas, the majority are proprietary and only those that have been publically submitted to courts or licensing agencies have been put on this site.
Readers wishing  a copy of Leslie Hendrickson's resume can see the About Us page. Under the "Services" tab, you can find descriptions of cost analysis and litigation experience.
The "Links|Resources" tab is apparently useful since we receive continual requests to add web links to it. Resources, especially information about Medicaid and Medicare, have become much more available in recent years thanks to the commendable  efforts of CMS, Kaiser, AARP and other organizations to make information more available.
Hendrickson Development provides three services: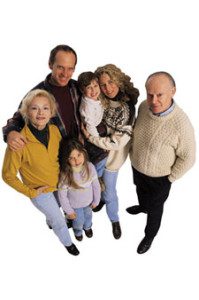 Location Analytics which includes  needs assessments/site location studies, network capability analyses and maps of census and other data;
performing Cost and Revenue maximization studies, and
providing Expert Witness testimony before zoning and planning boards, and higher level courts.
During the last sixteen years Dr. Hendrickson has visited and worked in twenty-six states on  projects related to the above five services. During July 1, 2007 to June 31, 2008 Dr. Hendrickson was a Visiting Professor at Rutgers University's Center for State Health Policy. Prior to his consulting work, Dr. Hendrickson served as an Assistant Commissioner in the New Jersey Department of Health and Social Services where he was responsible for Medicaid long-term services and supports programs including nursing home reimbursement, home and community waivers, field operations, and the state's pharmaceutical program for low income residents.